I'm really bored, so I'll try to make a post before episode 24 airs. Fuuckkkk it's already saturdayy....OTL
um, anyways. I rarely post up my art on my journal so uhhh here's a lil thing I did for fun?
Somewhat a scene from the novel(when nunally goes nuts and breaks shit w/o realizing it).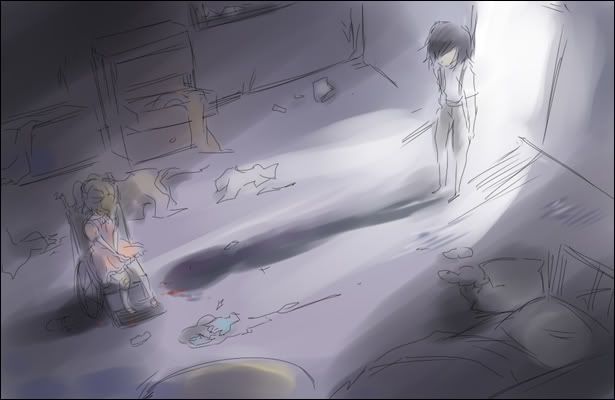 uhh theres no first or last part because I'm too lazy LOL
and a random suzaku n' lulu:
kk shit, gotta sleeeppp.
\(●)/\(●)/\(●)/ニッポンポン\(●)/\(●)/\(●)/